House clearance is a good idea if you want to renovate your home or simply want to get rid of the old stuff. A house clearance can provide you with lots of money, space, and opportunities to make some extra cash. But it isn't always easy to do, as there are many things that need to be considered before you start clearing out your house.
1. What is a house clearance?
House clearance is a good idea if you want to renovate your home or simply want to get rid of the old stuff. A house clearance can provide you with lots of money, space, and opportunities to make some extra cash. But it isn't always easy to do, as there are many things that need to be considered before you start clearing out your house.
2. When you do need to do a house clearance?
Although house clearance is not necessary all the time, it is important to have your house cleaned at least once a year. It may seem like a small thing, but there are several benefits of having your house cleared and we will take you through them in this article.
3. What should I keep from the house?
Once you've decided when the house clearance will take place and how much time you'll need to devote to it, you can start deciding what you want to preserve and what you'll need to get rid of. It's great if you have someone with you who isn't sentimental about your belongings to help you decide what to keep and what to get rid of. You may hire a declutterer or seek the help of a buddy. An excellent technique is to use a sticker traffic light system: red for stuff you want to keep, orange for products you want to sell or donate, and green for those you want to get rid of. After that, the next step is to group things with the same color sticker together to make clearance easier.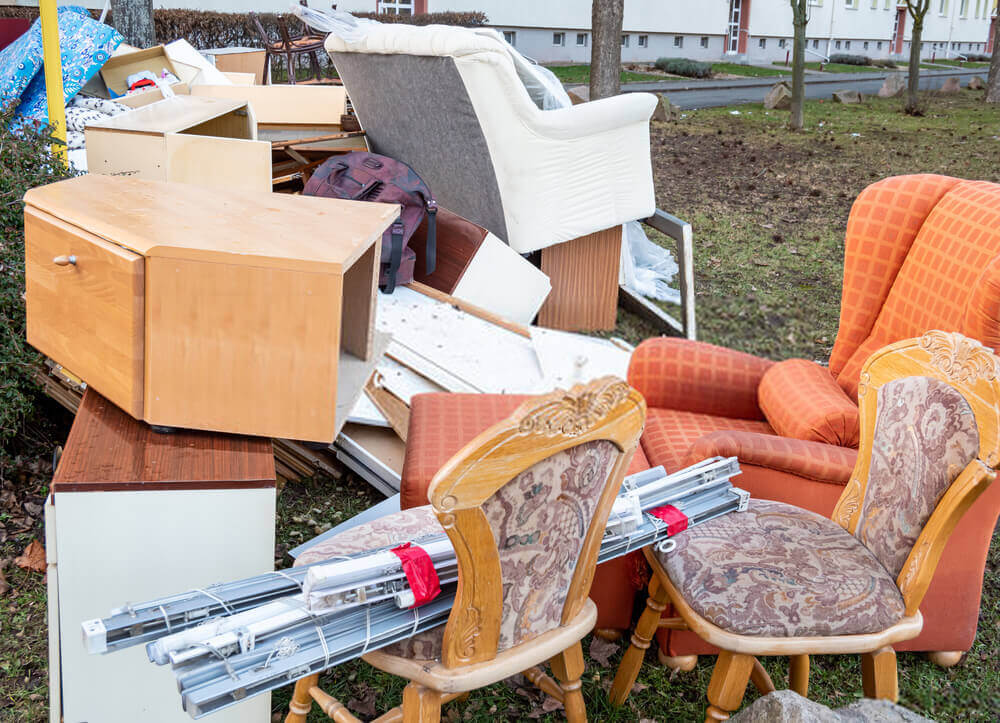 4. Planning a house clearance
– Separate the objects you want to keep, gift, or sell from the ones you want to get rid of. Separate them into distinct rooms, or at the very least different piles. Color-coded stickers are also popular among some people.
– Check the cupboards, attic, basement, and shed/outhouse if you require a complete house cleanout.
– Allow time to go through boxes of documents or images to ensure you don't discard anything important.
5. How much time does it take to clear a house?
A study by the Residential Time Survey (RTS) revealed that people spend an average of 5 hours, 20 minutes, and 38 seconds cleaning their house. Given this time estimate, one can determine how much time it takes to clear a house once all of the possessions are removed.
6. How to estimate the size of a house clearance?
It's never easy to estimate the size of a house clearance. The information you have is limited, and if you don't get it right the first time, chances are you won't be getting it right again. You'll need to estimate how much rubbish you have before making arrangements with a waste removal company. Imagine how many regular skips you'd need to remove the waste as an easy method to assess this. You don't have to be incredibly precise, but it will come in handy for waste removal companies. Alternatively, you may email the firm a collection of images or a short video of the items.
7. On the day of the house clearance
House clearance is a long and complicated process that requires a lot of time, effort, and care. If you have already started clearing your house, do not miss this step! Before starting the job, you should know what to do in the following days. Once the items have been removed from your home, there are some tips that may come in handy. Do not forget to do an inventory of the items and sort them out. You must also deliver these items to people in need as they are moving elsewhere or potentially recycled by someone else.
During house clearance, pay attention to details and make sure that everything is done neatly, properly, and in a proper manner in accordance with environmental codes. You should arrange things such as carpets if you can afford it or take out from your storage unit elements like cushions that have sentimental value for you though moving them may be difficult especially when they weigh hundreds of pounds each. Try not to flush items like liquids. Use bins to store each item neatly and clearly, otherwise, the bin will become overloaded with loose items that should have been sorted out previously. Do it slowly so that you and your family will be able to do everything by heart. Keep in mind that there is always the risk of accident, so you must be very cautious.
House clearance involves a lot of dangers and risks if it isn't properly handled by a professional company, and some items like food products can severely contaminate the environment. Ensure that all these warnings are heeded and taken seriously before proceeding on with your house clear up for which you can enlist help from various clearing companies or do work at home cleaning services.

Make sure that you do all of your household or property work before the clearance process begins so that there will be no delays and holdups in carrying out other tasks, this is not only to ensure efficiency but also it would save money. You should be thorough, meticulous, and be vigilant as House clearance is a legal process, you can't skip any step.
8. Professional house clearance
A professional house clearance service can help you deal with the hassle of cleaning up. Most people don't realize that clearing a property is a legal process and an obligation that must be fulfilled. Professional House Clearance Service provides a full-service approach to cleaning up and preparing your home in order to be ready for sale. They will remove, pack and store any items you would like removed; they also apply some hard labor lifting heavy furniture or boxes to carry them away if this is what it takes going as far as painting over the walls with bright paint colors so that the place looks fresh new again at the end of their work helping it create positive vibes for potential buyers. This can save you time and effort that's normally needed on your own while also giving detail to details in the property preparation which is important for prospective buyers actually looking at what they are buying.
Recycling materials such as wood, fabrics, and garden waste products is a legal obligation not becoming fulfilled. Professional House Clearance Service makes this easy by making sure these items get disposed of responsibly into suitable facilities or similar forms of disposal leaving your house.
9. How much does a professional house clearance cost?
This can vary depending on how far the cleaning of your property has to go and what services you want. All in all, they will charge around 25% as contractors are hired however if this means that your fees won't significantly increase then it could be worth looking at hiring them out based on their size so maybe get 3 workers doing 3-4 rooms each. Avoid the "cheaper than everyone else" fallacy of not knowing what they are good at in terms of cleaning leaving you with a higher price that doesn't have high standards just to save lots and things only ending up being tidied unsuccessfully. There is no such thing as a quality job for cheap prices, so avoid getting ripped off or overpaying. It costs around 500-900 euros on average clearance service.