What is a Garden Clearance?
Garden clearance is the removal of unwanted plants from a plot of land. If you are selling your home, then a garden clearance is one of the services that you will need to offer potential buyers. There are several reasons for you to have a garden clearance reminder in place. A common reason is to encourage clearing where there has been an overgrowth of waste, weeds, and branches.
Here's everything you need to know about garden clearances and what should be done during this process.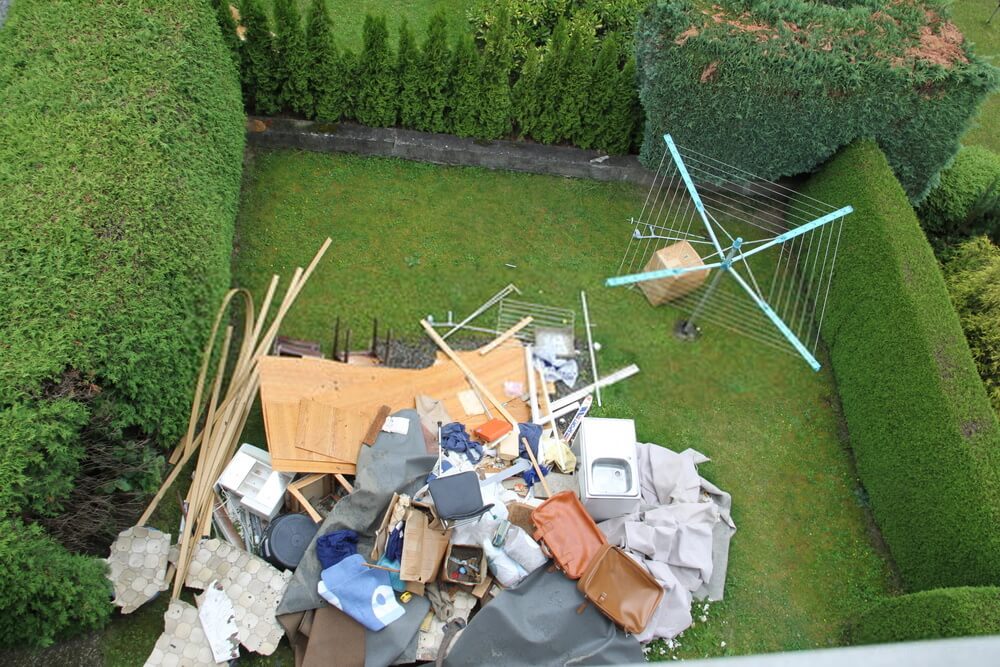 Planning your Garden Clearance
Planning your garden clearance is not just a matter of getting rid of old plants and equipment. It requires looking at the bigger picture in order to be prepared for what is coming. First, you need to determine if your garden should be used as a green area for the community or if it will be used to beautify your home.
Separate garden waste materials
In our hectic and busy lives, we often forget to separate garden waste materials. And as a result, we end up with mixed waste materials that create many unnecessary problems in the trash bins at home.
Not all garden waste is easily recycled, but the items that are less expensive to dispose of are. Grass, weeds, leaves, and very few branches are examples of recyclable 'green garbage.' Branches, plastic bags, garden furniture, soil, bricks, and plant pots, on the other hand, are considered mixed general waste. When compared to mixed waste, 'green waste' costs at least half as much per ton to dispose of. That means that sorting your trash into two piles makes a lot of sense. There are different procedures on how to separate, stack, and dispose of green waste. Follow the correct procedure in your country as a result of which you will be able to keep both trees and trash out of landfills by separating your garden materials properly during the summer season or any other time it is given.
Minimize bulkiness of garden
When you are going to dispose of your garden waste in the garbage, it's important to reduce bulkiness as much as possible. There are different ways of reducing bulkiness and maintaining it is important that you take all the efforts. World Wide Plastic Recycling Association says that different procedures can be considered to reduce the bulkiness of green waste.
Waste removal companies bill based on volume, or how much place your trash takes up. The higher the volume, the higher the cost, so attempt to minimize the amount of space your waste takes up by chopping up bulky items like branches and stacking heavier goods on top to force them down. Similarly, leaves and grass cuttings should be bagged wherever possible to limit volume. If a bag is too large, take the rest of your green waste to the place you have designated for that specific use.
Don't forget to compost
Composting is a common way to deal with garden waste. It helps create rich soil, which boosts the health of your plants and the ecosystem around them. The National Resources Defense Council recommends composting as your best option in order to protect the environment. Compost also improves soil structure, aeration, and water retention. Compost should retain at least 60 percent carbon to be considered as organic material. You can additionally collect leaves for compost by placing them in boxes and leaving the waste collection places for a week, before disposal of any kind.
Finally, you will have managed your garden waste effectively if these tips work out well with you can check every few days and make it routine that whatever is thrown away must not only be tilled but sterilized using machinery or bedding Improving indoor air quality is important too so that you don't end up breathing in toxic fumes while sorting out garden waste outdoors. Aerating dry materials will help break down unpleasant particles into harmless items like carbon dioxide or ammonia — both of which contribute positively to the odorless. But composting is not just about gardening. It's also the best way to get rid of the plastic bags that we use every day.
How much time will my garden clearance take?
You've decided to clear your garden, but don't know how much time it will take. So you call the waste removal company, give a short description and ask for a quote. The guy who answers the phone can provide you with an estimated time that you will need. In this case, you want to make sure that your garden waste will take the minimum time.
As we said earlier, most of us put off enough things for months and end up finding that our wasted away valuable hours of real-time have gone by all too quickly. Garden waste removal services charge based on everything they need to do which means clearing all the rubbish first and organizing while they're there.
Choosing the Right Method for Disposal
It's a sad fact, but most of the garden waste ends up in landfill sites. According to the latest statistics, approximately one-third of all garden waste produced every year is not recycled or composted. This has a serious impact on the environment and takes resources away from recycling centers. In order to tackle this problem, we offer you some tips on how to choose the right method to dispose of your garden waste.
Skip Hire
If your project will take more than a few days to finish, a skip is the best solution. Usually skips come in four sizes: 4-yards, 6-yards, 8-yards, and 12-yards, and are suitable for both green and general waste.
Remember that you'll either need space on your property or a permit to place the skip on a public road. However, we can assist you with this as well; simply read our skip hire permission guide to learn more.
It's crucial to consider the volume of your waste and how easy it will be to load when selecting a size. You'll need a larger skip if you have a lot of substantial rubbish that has to be kept; an 8-yard skip is usually suitable for most residential collections. This is when compacting and packing your rubbish into the skip becomes more vital, since the larger the skip, the more it will cost.
Man and Van Waste Clearance
When you need to get rid of rubbish quickly, this less expensive alternative to skip hire is ideal. 'Man and Van' rubbish removal service does exactly what it says on the tin: just give us a call to the local service provider and they'll send you a man and a van to take care of the rest.
Our professional team will clear up your yard garbage for you, saving you time and effort. Because every Man and Van service includes labor, you won't have to worry about loading everything yourself.
You won't need a waste permit if you don't have space to have a skip delivered, and it'll be less expensive than hiring a skip.
Reduce labor fees of a man & van clearance service provider
Man and van waste removal services bill based on the amount of waste removed and the amount of time it takes to remove it. Place your garden waste as close as possible to where they are likely to park their vehicle to help them save time loading. Even though plastic cannot be included in green waste, storing the waste in garden bags or bin liners will make loading the rubbish much easier. The clearance crew will simply pour the bags' contents into the truck and return the bags to you for reuse.
Sell What You Can
Remember the old saying that "one man's trash is another man's treasure." Consider this: just because you don't want anything in your garden, doesn't imply others will. People will buy or take away all sorts of stuff for their own projects, not just apparent things like old garden furniture. This could be anything from logs to fencing to shattered tiles and bricks. Some of the stuff you'll be able to sell for a reasonable price, while others will just require someone to come collect it from you and remove it from your hands. In either case, it can be a less expensive alternative to disposing of waste the traditional way, and it may even make you some money.
Conclusion
Blog Conclusion: A garden clearance is a vital part of any garden maintenance. You must clear your garden waste properly to avoid problems like soil erosion, pest infestation, and other diseases. If you have not cleared your garden waste in the past few years, now is the time to do so. Clear your garden waste carefully and use it as compost to help improve the quality of your soil.