Afordable skip hire service in barnsley, South Yorkshire, UK
LOOKING FOR A CHEAP AND RELIABLE SKIP HIRE IN BARNSLEY ?​
If you are thinking of hiring a skip service in Barnsley, then you are at the right place. We provide the best expert-level skip service around Barnsley at a very reasonable price. We are located at the heart of South Yorkshire, England. We have a number of different skip sizes available to hire all over Barnsley. Our skip experts will manage your waste and they will take the necessary steps to deploy them for recycling within the shortest period of time. You can choose to skip size according to your need, ranging in sizes from 4 – 16 yards. Our highly enlightened team members will provide you with all kinds of information that you need to know about skips and advise you to avoid any additional costs. They also can help you with required permits and parking bay suspension that you might need . You need to be careful before hiring a skip. Whether you are looking for a mini skip for the house, construction site, or commercial skip to remove any bulk waste Skip Hire Barnsley is the obvious choice for hassle-free first class service in South Yorkshire.
Why to choose barnsley skip hire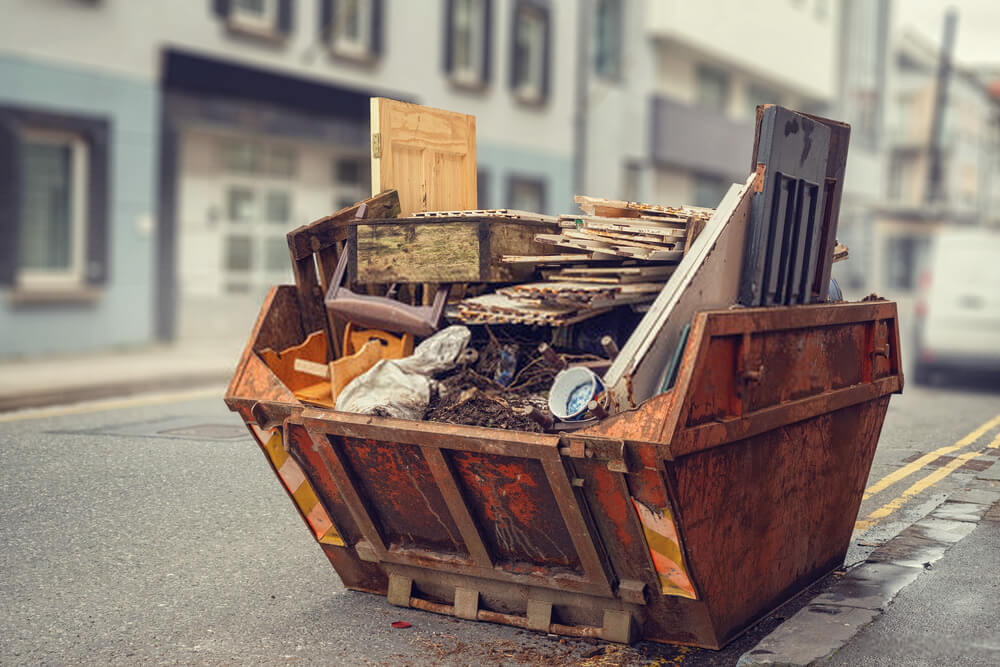 Affordable Skip Hire Prices – Skip hire price depends on your skip size and waste amount. We are offering the most affordable price for this. We break down the cost of hiring a skip to our customers and this is what makes us unique. Reliable skip hire service Provider – We are the most reliable skip hire service provider in Barnsley. We have been providing top-notch service to our customers for years. We never compromise about the quality of our work and this helps us to keep our standard so high in this industry. Efficient Waste Management Service – We always come up with a very well-organized waste management system for our customers. We make sure to give the best possible service to our customers.
Specialize in the commercial project – We're one of the very few that specialize in commercial skip hire in Barnsley. With a wide range of sizes and types of bins, we can supply the right item for any project. Eco-friendly and Environmental Waste Removal – We always care for nature. You need to have a proper waste disposal system to protect our nature from pollution. That is why we have created the best eco -friendly and environmental waste disposal system . First, we separate all the waste and process them for recycling. Sometimes there might be hazardous waste. So we need to take special care of them. Otherwise, it may cause a dangerous situation later.
Health is the most important thing. We all are going through a global pandemic. We care about our customer's health and make them safe. To avoid Covid-19 you need to take many precautions. We take maximum protection before starting work. Such as wearing masks, maintaining social distance, and keeping ourselves sanitized. It helps us to create a safe work-friendly environment. We don't compromise about safety.
Skip hire Barnsley is one of Barnsley's most established waste management companies and we have been in this business for 6 years.
We are renowned in South Yorkshire for our quality service. We have many small domestic and large corporate construction clients all over Barnsley, South Yorkshire.
BSH is the first name that should come up in your mind when you're thinking of a skip hire in barnsley. We specialize in all size skips, including mini skips and large ones too. Hiring us would ensure you get the job done in the most appropriate way.
no matter what the job is, let it be commercial junk or rubbish at construction sites, we can arrange a wide range of skips for any occasion.
Why is Hiring a Skip Bin Beneficial?
Getting a skip bin service will help secure your and your colleagues' safety. Having a fixed place to all the rubbish goes is also a relief you can get.
The other and the most amazing advantage of having a skip bin is that it doesn't kill all the space in your workplace. Having an ideal size skip bin will be a great safety measure, which will also promote your business to be cleaner and more effective.
Another significant point of having a skip bin for your construction waste is scheduling when the skip bin will arrive and when it'll take the trash and leave. So you don't need to take any extra pressure on this subject.
Also, they are more affordable and organised than other waste removal services.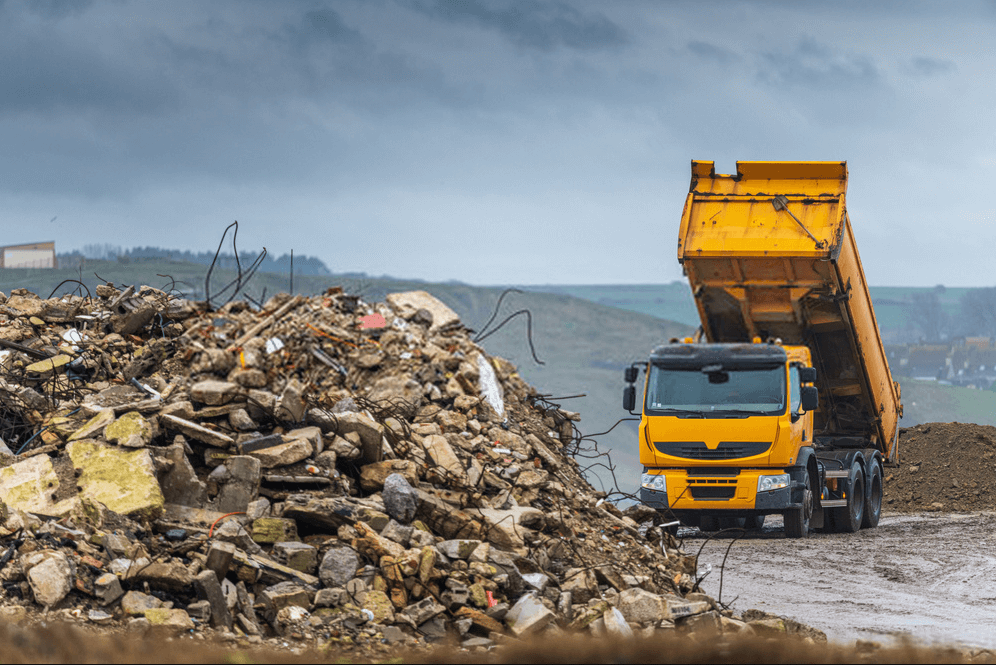 commercial Skip Hire – If you have unwanted things and junk that is taking up a lot of space, it's time to get rid of them for good. You can easily dispose the unnecessary trash or get them recycled properly with our help. We provide all kinds of commercial skip hire services on a regular basis at cheap prices and highest convenience. For any kinds of commercial projects, you can rely on our world class service to provide you the right size skips and premium services. We're one of the few skip hire companies in South Yorkshire, England, that can offer the variety of skip sizes to any business. Starting from mini skips to larger ones, we have it all. Most importantly, when you're working with us we make the whole process easy and convenient.
If your business generates 9 or few bags of waste every then it falls into the same category of household waste. If a business generates 10 or more bags of waste every week then it is considered as large commercial waste. If you are a business owner then it is your legal duty to make sure that all the waste that your business generates are disposed.
Construction Skip Hire- If you're doing renovation, ruination, or building, you'll end up having to hire multiple skips. If you're looking for skip hire in Barnsley, we are the best choice for that. Our skip varies from small, medium to large sizes that can hold all kinds of building waste and fill your waste requirements fully. You get the best prices with 'Barnsley Skip Hire' near Barnsley and surrounding areas in South Yorkshire. We provide services to almost all large commercial and construction companies since 2015 and have received great admiration and reviews. We take all small or large jobs seriously and ensure the right process for recycling the junk or dispose them.
Household/Domestic Skip Hire – Often you might need a skip hire company to get rid of the domestic waste or junk. With us, you get the best prices in skip hire in the surrounding areas. In most cases, mini skips are the perfect choice for domestic skips hire. It's cost effective and smaller in size, so will fit in your yard nicely. Mini skips are best for all kinds of domestic waste like garden waste, food scraps, paper, bottles, plastic packages, cardboard, wood preservatives, batteries, paint thinners, house cleaners, etc.
These tiny skip bins are perfect for those jobs where you'll not generate much waste.
Size: Approximately 30-40+ bin bags.
Cost – £60-80
These small skips are perfect for garden, garage, or house clearance.
Size: Approximately 30-50+ bin bags.
Cost – £100-120
From garden to medium size construction waste, these medium skips are ideal.
Size: Approximately 100+ bin bags.
Cost – £160-180
From big garden to small size construction waste, these medium skips are ideal.
Size: Approximately 140+ bags. 
Cost – £200
For any big construction waste, these big skips are the best.
Size: Approximately 220+ bags.
Cost – £270
A 40-yard skip is perfect if you have a large amount of waste.
Size: Approximately 440+ bin bags.
Cost – £400
Affordable Skip Hire Yorkshire & South Yorkshire
If you're looking for skip hire in Yorkshire or South Yorkshire, then Barnsley Skip Hire is the best solution for you. Our team of professionals is highly trained and experienced and will follow all the necessary protocols during the skip-hire process. 
We're dedicated to providing our customers with the best possible service, and we're confident that you won't find a better skip hire company in the Yorkshire area. We have a range of skip sizes available to suit your needs, and we can deliver to any location in Yorkshire or South Yorkshire.
Rubbish Removal in Barnsley Has Never Been This Easy!
You've just had a big renovation project, and now there is rubble and construction materials everywhere! Now you have to get rid of all these things, and you need a reliable skip bin service for rubbish removal in Barnsley. 
Don't worry, Barnsley Skip Hire is there! To get rid of all the unnecessary materials, just give us a call, and let us take care of the transportation. We'll take away all the rubbish and will help to free up your space asap!
Barnsley Skip Hire provides fast, easy, and most convenient service so that you can focus on the things that matter most to you rather than hassling with waste transportation service and feeling panicked.
Quick and Easy Cheap Skips Rental Barnsley
If you're in need of a cheap skip rental in Barnsley, look no further than us! We provide quick and easy skip rentals that are perfect for getting rid of any unwanted rubbish.
We have a range of sizes to choose from, so you can be sure to find the perfect one for your needs. And if you're not sure which size to get, our friendly team can advise you on the best option. Once you're finished with the skip, we'll come and collect it from you, making the whole process hassle-free.
So if you're looking for a cheap, easy way to get rid of your rubbish, give us a call today!
      There are three easy steps to book our service for you. They are:
Call us directly or fill out the form

We'll get in touch with you and provide a straightforward quote

When you're happy with it, the bin arrives at your location.
Quick Service On Emergency Call - 24/7
Do you have an EMERGENCY ? Call us right now .
                      We are here to help you out